About
Design Hovie Studios is the company of international graphic designer Hovie Hawk, and Mija Hamilton. Opened in 1998, it has operated out of Seattle Washington, Chelan Washington, Milan Italy, and now Livingston Montana, and has employed designers from Brazil, Germany, Italy, Japan, Mexico, Philippines, Romania, and the USA, giving clients a variety of influences from which to benefit.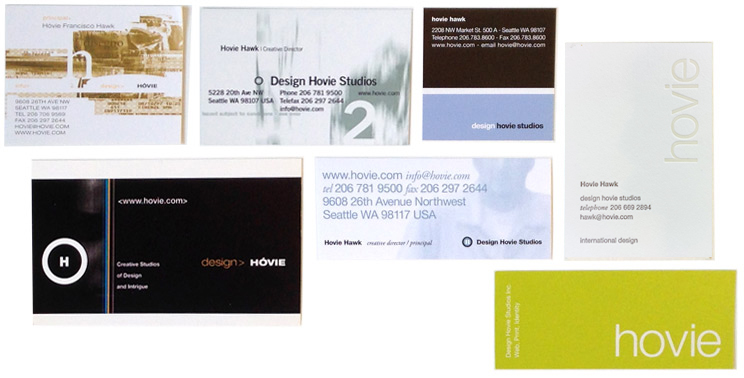 1998 - Seattle Beginnings
Design Hovie Studios began as Hovie Hawk Design in 1998. Opened as a print design firm, within a few months Hovie began to see a tremendous increase in web design work and by the end of the year his web and print projects were demanding equal time. In early 1999, Hovie Hawk Design became Design > Hovie, and at the end of 1999, Design > Hovie officially became Design Hovie Studios, Inc.
2000 - Milan Italy
In September of 2000, Hovie and European digital agency Winsome Italia began talks about forming a partnership. In January of 2001, Design Hovie Studios and Winsome Italia formally agreed on a partnership and the studio opened its Milan, Italy office while maintaining a scaled down presence in Seattle. From 2001-2002, Hovie created primarily interactive media for European clients. Late in 2002, the decision was made to create a greater balance between its printed and digital work, and between its European and American clients. To facilitate this, Hovie returned to Seattle and entered into a new partnership with Qwentes Italia of Milan.
2003 - Chelan Washington
In April of 2003, Hovie opened the Chelan satellite studio on the South Shore of Lake Chelan. View Chelan Work.
2006 - Focus on Branding and Print
In 2006, Hovie began to see a shift toward more traditional print based graphic design. There was a large increase in brand identity projects and print collateral. Hovie continued the relationship with Qwentes Italia and added Bear Group as a strategic partner. The Studios begin to focus exclusively on design and use partners, Qwentes Italia and Bear Group, for the development of web sites. This refined direction allowed the firm to expand services and branch out in to label and package design, in addition to brand identity, print collateral and web site design.
2019 - Brand Consulting
In 2019, Hovie began offering brand consulting services for firms with an existing brand whose look may have strayed over the years of its life. With over 20 years experience in creating and managing brands, Hovie is able to provide in depth knowlege and expertise on how best to get the brand back on track, and keep it moving in the right direction.
2021 - Livingston Montana
In the summer of 2021, Hovie moved everyday operations to Livingston Montana. The studio is located in the heart of Livingston's historic downtown district. See Hovie designs for Livingston, Montana.
Hovie Today
Today Design Hovie Studios develops, manages, and refines brands and continues to create print and web designs for clients from all over the world. The studio works with companies of all sizes but specializes in creating brands and related material for entrepreneurs and small to medium sized companies. The firm's primary office is located in Livingston Montana and Hovie also maintains satellite studios in Seattle and Chelan Washington.
Awards and Recognition
The creative work of Hovie and Design Hovie Studios has been recognized, and awarded for excellence, by many prestigious organizations and publications over the years. Although the ultimate goal is to impress the client, the studio is always honored to receive recognition from those in the industry. The following is a list of organizations and publications that have recognized and/or featured Hovie or Design Hovie Studios:
American Design Awards
Ballard News Tribune
Before & After Magazine
Best Designs
Bookbuilders West
Coolhomepages.com
Create Magazine
CSS Mania
CSS Remix
Design and Design Paris
Design Link Asia
Design Rush
Design Taxi
Dexigner
Dwell Magazine
Happy Books - Web Italy
How Magazine
Linea Editorial
Logo Lounge
Marquis Who's Who
Media Inc. Magazine
Neehah Papers
Seattle Magazine
Screenfluent
Shift Magazine Japan
Smash Magazine
Southern California Exposition
Visual Safe
Web Creme
Hovie Hawk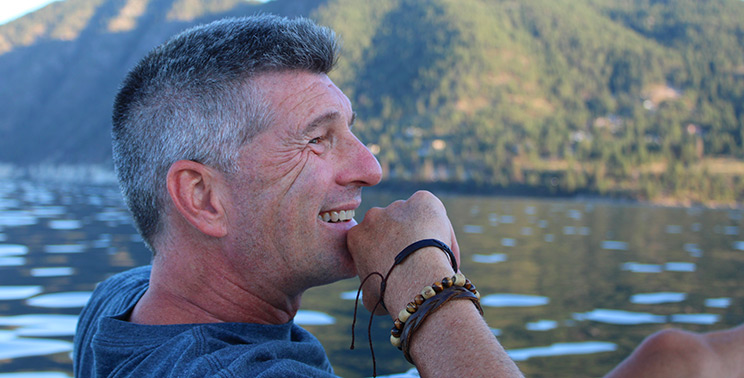 Education
Hovie Hawk has been working professionally in graphic design since 1993. A native of San Diego, California, where he attended the Chula Vista School for the Creative and Performing Arts, he moved to Seattle, Washington to attend the University of Washington in 1989 and graduated with degrees in Graphic Design and in Art.
Career
After working for various firms in the Seattle area, Hovie opened Design Hovie Studios in 1998 in Seattle, Washington and has grown the company into a firm with an international presence. In January of 2001, he opened the studios' Milan, Italy office and began a series of ongoing collaborations with Winsome Italia, Qwentes Italia, and Giorgio Galli and Partners. In 2021 Hovie moved the studio to Livingston, Montana where he currently lives.
Teaching
In addition to his role as Creative Director at Design Hovie Studios, Hovie has worked as an Adjunct Instructor since 2008, at Seattle Pacific University and Cornish College of the Arts.
Associations
Hovie is a member of the Livingston Area Chamber of Commerce and serves on the board of Watson's Harverene Resort. He was a founding member and on the board of the In Ballard Merchant's Association, and has been a member of the King County Hispanic Chamber of Commerce, the Lake Chelan Chamber of Commerce, Ballard Chamber of Commerce, Phinney Neighborhood Association, AIGA (American Institute of Graphic Arts), and Arts Ballard.
Awards
Hovie's work has been displayed at the Paris and Milan Fashion Weeks, the Superbowl, the NBA finals, the Paris Air Show, the Rose Bowl, and the E3 Electronic Entertainment Expo. His awards include those from Web Design in Italy, Design and Design Paris, Logo Lounge, Neenah Paper, HOW Magazine, Design Rush, Bookbuilders West and the Southern California Exposition. He has also been included as an Honored Listee by Marquis Who's Who.
Speaking
Hovie has been a featured speaker at various events, including serving as a keynote speaker at the Los Alamos National Laboratory for Interlab, and presenting and serving as a judge at the Society of Graphic Designers of Canada - Vancouver Island Chapter, Rock Awards.